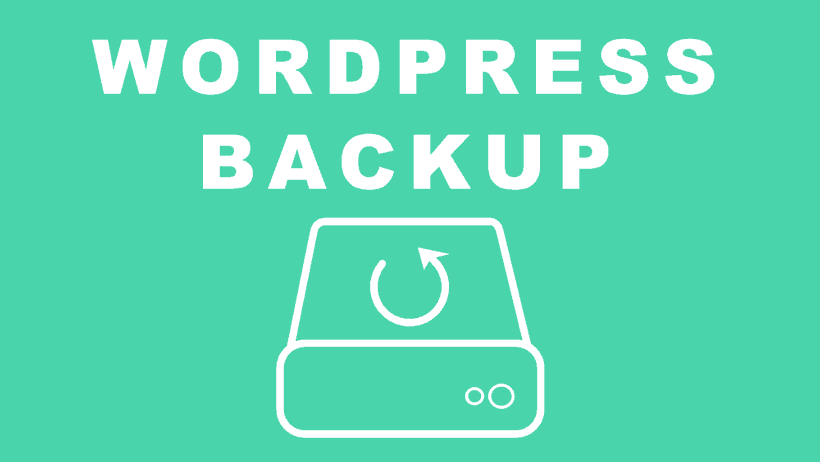 I review different WordPress backup plugins and the many nuances I noticed about each one. There are numerous features to consider and many ways to go about it. I go over several options explaining why I like (or don't like) each one. 
1. BackupWordPress (FREE)
It's my favorite and easy to use! I feel BackupWordPress can be finicky especially on shared hosts where it sometimes runs out of memory but when it works, man I love it so much more.
Clean interface – easy to use. Very clean and simple to understand.
Back up database or entire directory – hooray! It can backup the entire directory and site!
Scheduled back-ups – daily, weekly, monthly, whatever you want.
Easy Excludes – choose what you DON'T want to back-up, such as huge directories, etc.
Premium extension – I love that it works well with the free version and if you want extra features like backing up off-site, etc…you can buy the premium version.

(UPDATE: so sad, they are no longer selling it!)
2. UpdraftPlus WordPress Backup Plugin (FREE & PAID)
I absolutely hate their free version (clunky UI and limitations), but am fully aware and respect many developers who swear by Updraft and trash BackupWordPress for "just doesn't work, keeps spinning forever". Many people seem to like and recommend it but it's not for me. Updraft however is definitely the best paid plugin. Get it if you need to backup to offsite location (S3, Google Drive, DropBox, etc).
FREE version can backup off-site – I like it if you want a free version that backs up offsite, just beware that it can't back up non-WP directories though!
Many options – has all the premium options like scheduling and exclusions and what not.
Granular backups – great if you like to back things up in bits and pieces. But horrible for if you just want a simple 'back everything up' option.
Can't back-up entire root directory – not unless you pay for premium (so it misses my secret directories or files that I or clients may have placed in unconventional locations).
Annoying GUI – that isn't as easy to use as BWP in my opinion.
Feels bloated – feels bloated to me.
Spammy advertisements – nags me to pay for premium.
Messy uninstall – leaves orphan data in database when you uninstall it (probably trying to preserve settings, etc).
PREMIUM is good – the paid version can do many things and works well. I have to give them that. They have the best paid backup plugin.
3. BackupBuddy
I absolutely hate it. Annoying screens and advertisements all over your dashboard. Lots of colors and unorganized design.
Somewhat functional – yes, it works and it's easy to use although I have had some clients say it was unreliable.
Annoying UI – annoying interface that makes it appear bloated.
Check out BackupBuddy
4. BackWPup – WordPress Backup Plugin
Haven't used it but it's very popular and looks promising. Many features in the free version like off-site backups!
5. WP Time Capsule
Sometimes you're not actually wanting a long-term backup solution, but just a short-term one so you can reverse changes when something goes wrong. This is an awesome plugin that let's you go back and forth. It's a great "snapshot" backup plugin that lets you restore from an earlier time. Great for quick backups and restoring things when updates go wrong. Incredibly clever!
Looking for WP migration plugins?